Tools
Procreate
Photoshop
Team
Cheryl Zhang
Container & Storyboard Design
Corey McClelland
Safety Beacon & Map Design
Giancarlo Cipri
Spot & Directory Design
Intervention Design


Prospect Park
For this project, we aim to create interactive interventions not only to encourage people to live in healthier bodies and minds during this wintertime but also to motivate people to spend more time outdoor and to be socially active.

Our team chose to focus on Prospect Park as our intervention location. Prospect Park is one of the most beautiful urban parks in Brooklyn, however, the park does not feel as welcoming in the winter season.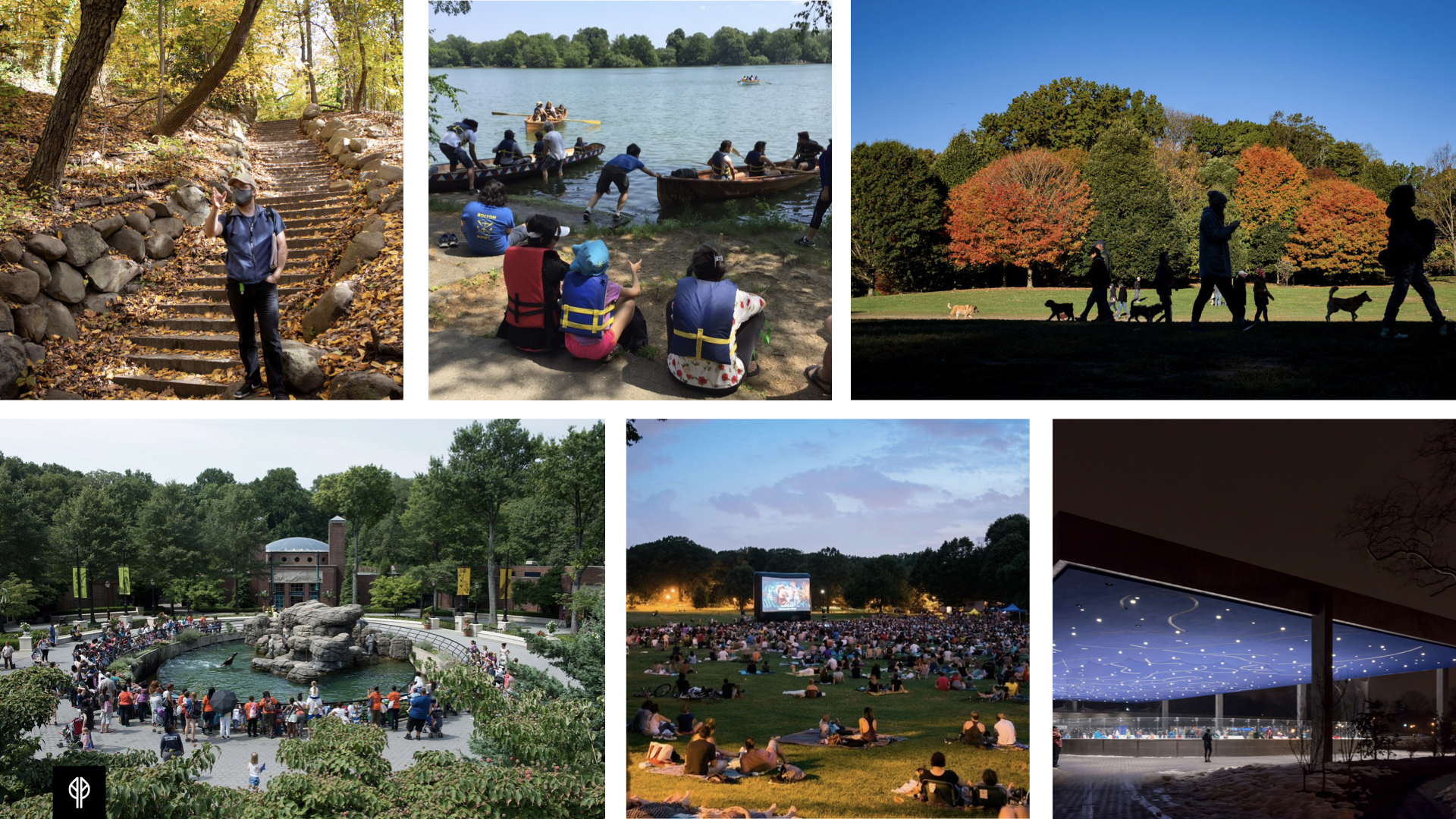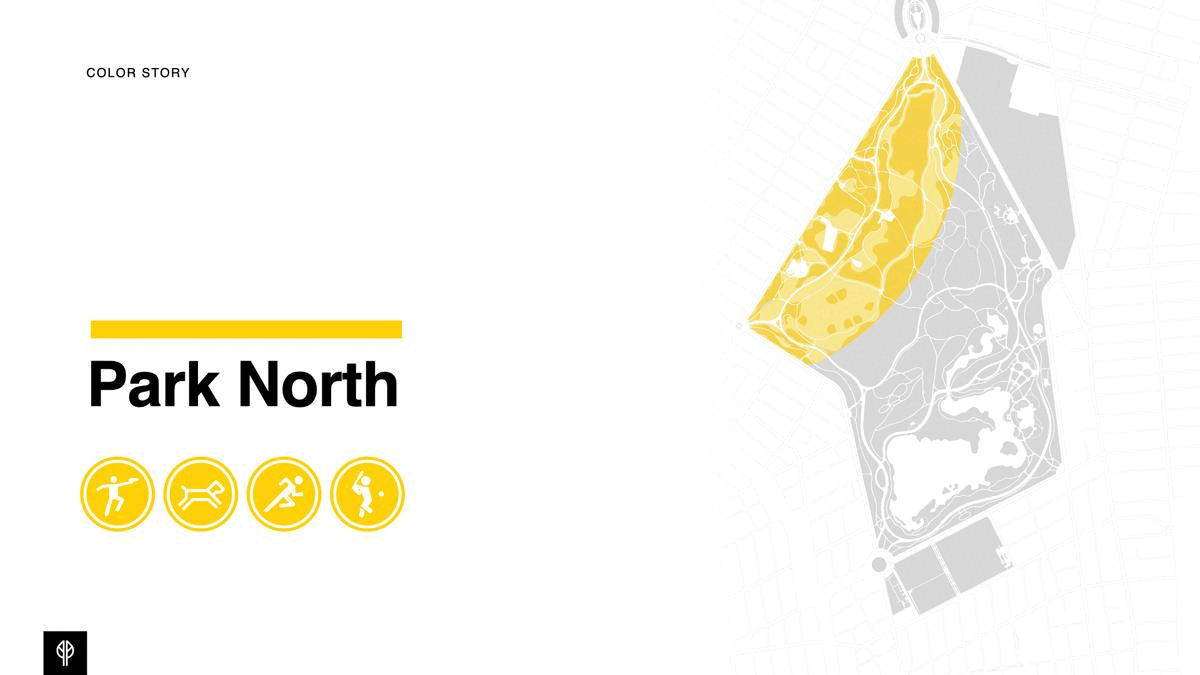 The park is very big so we distinguish each section of the park in different colors. Our interventions also treat the color guide as our "foundation".
Activity Guides
We narrowed it down to three main pain points that we would like to focus on and resolve. First, the park does not have a directory to help people to identify directions and attractions. It is easy for travelers or people that are not familiar with the park to get lost. So our first concept is to design an activity guide with a QR code where people can scan and get directions and understand what's going on in the park.
Safety Beacons
We realized that the park's lights are very dim and each light is built far apart, where the park gets very dark after 5 pm in the winter. Especially during wintertime when the sun sets so early. So our second concept is to add different colors of light pillars, each color represents different sections of the park. The light pillars help users not only to indicate their current location in the park but also to feel safe where there would have safety beacons to make emergency calls on each light.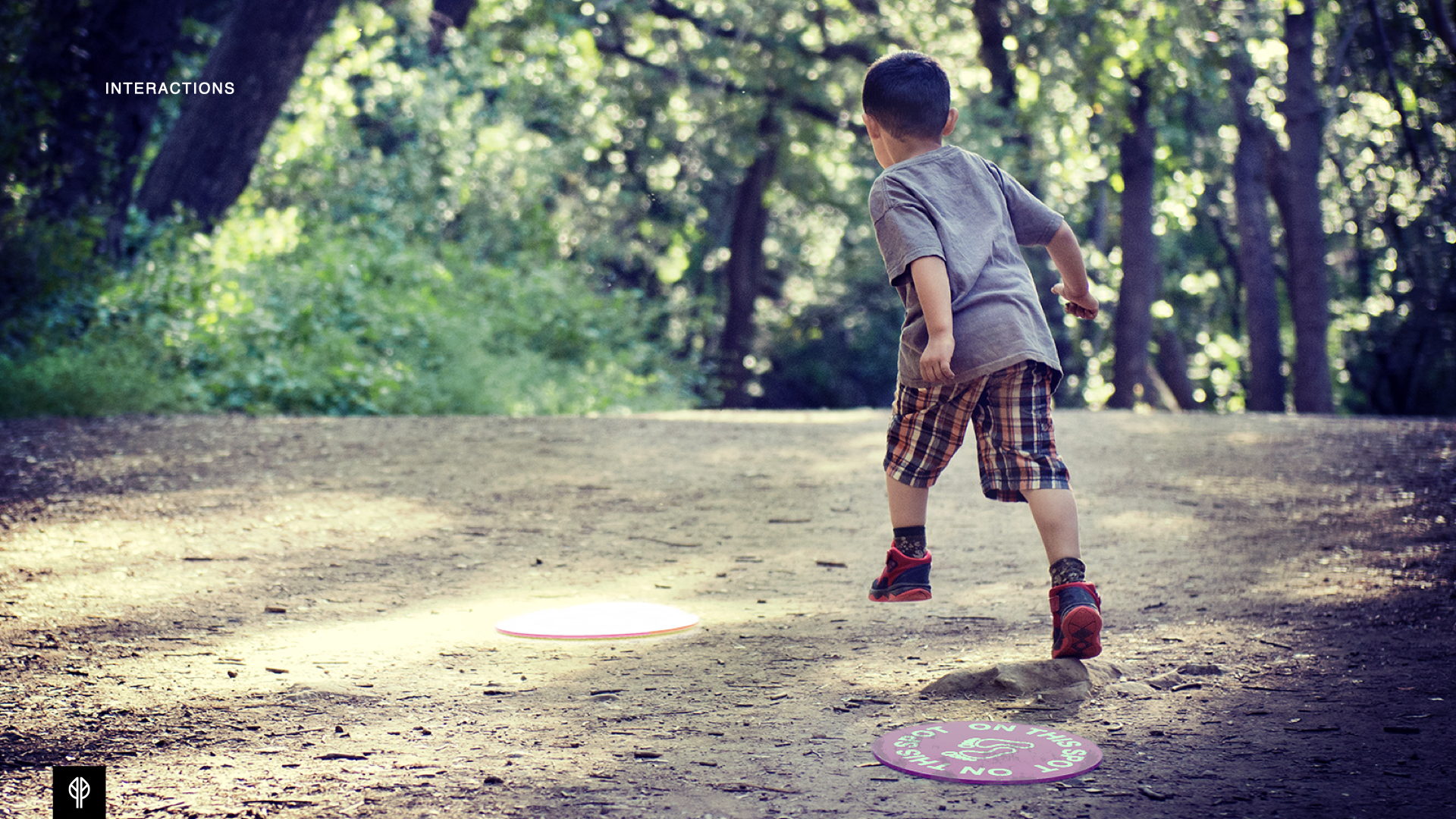 Spot Interactions
We wanted to transform current items/space into a more playful and engaging experience. We designed different surprise moments of spots on the ground with icons that encourage people to for example "do a dance", or "think of your best memory".
Container Interactions
Since the park is huge and a lot of events will be taking place here, there are many shipping containers fragmented in the park which creates a barrier between the people and nature. So we transformed the space into a community engagement experience. We look at each container as a canvas where the public can come and paint on the prompted containers.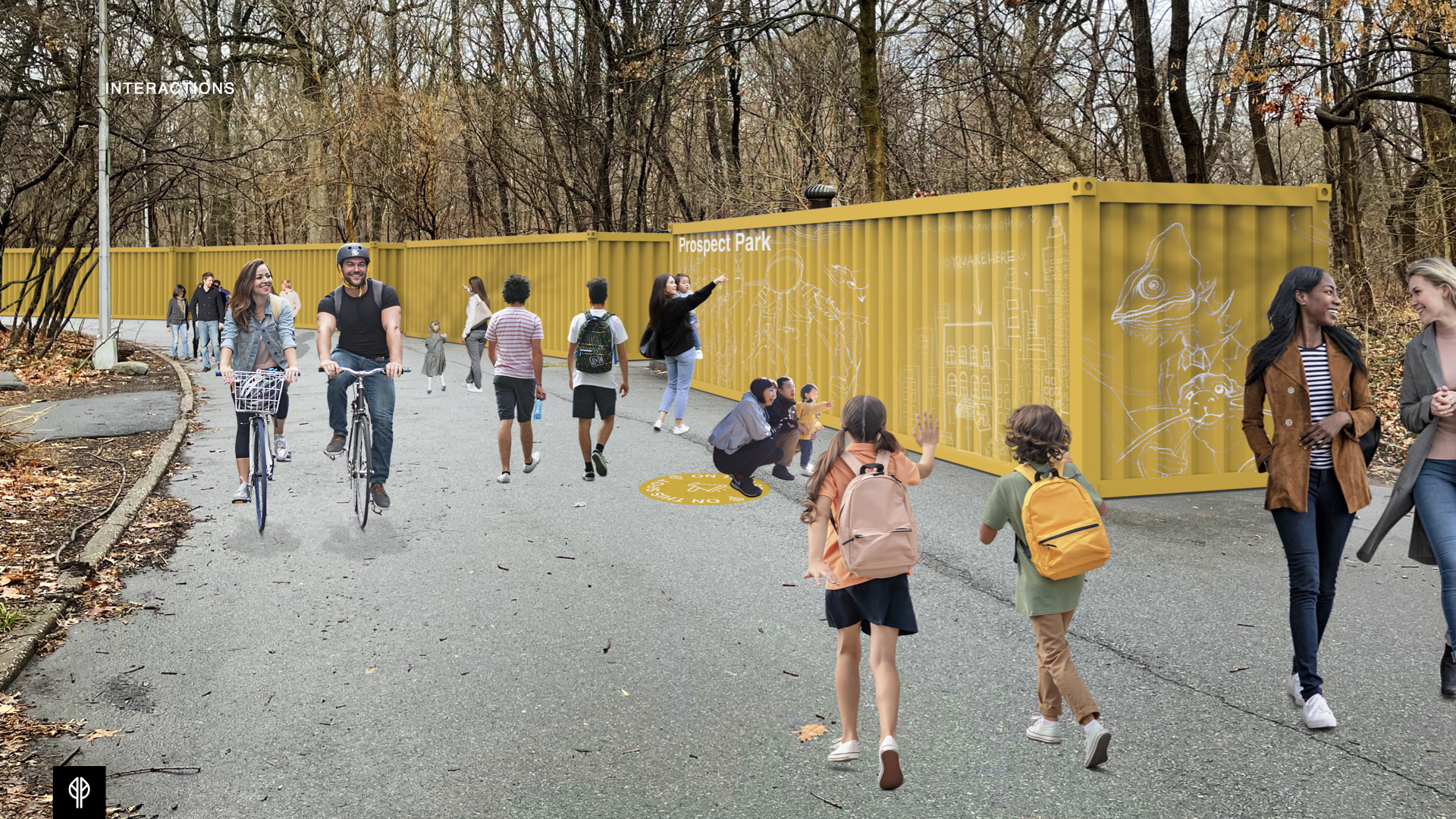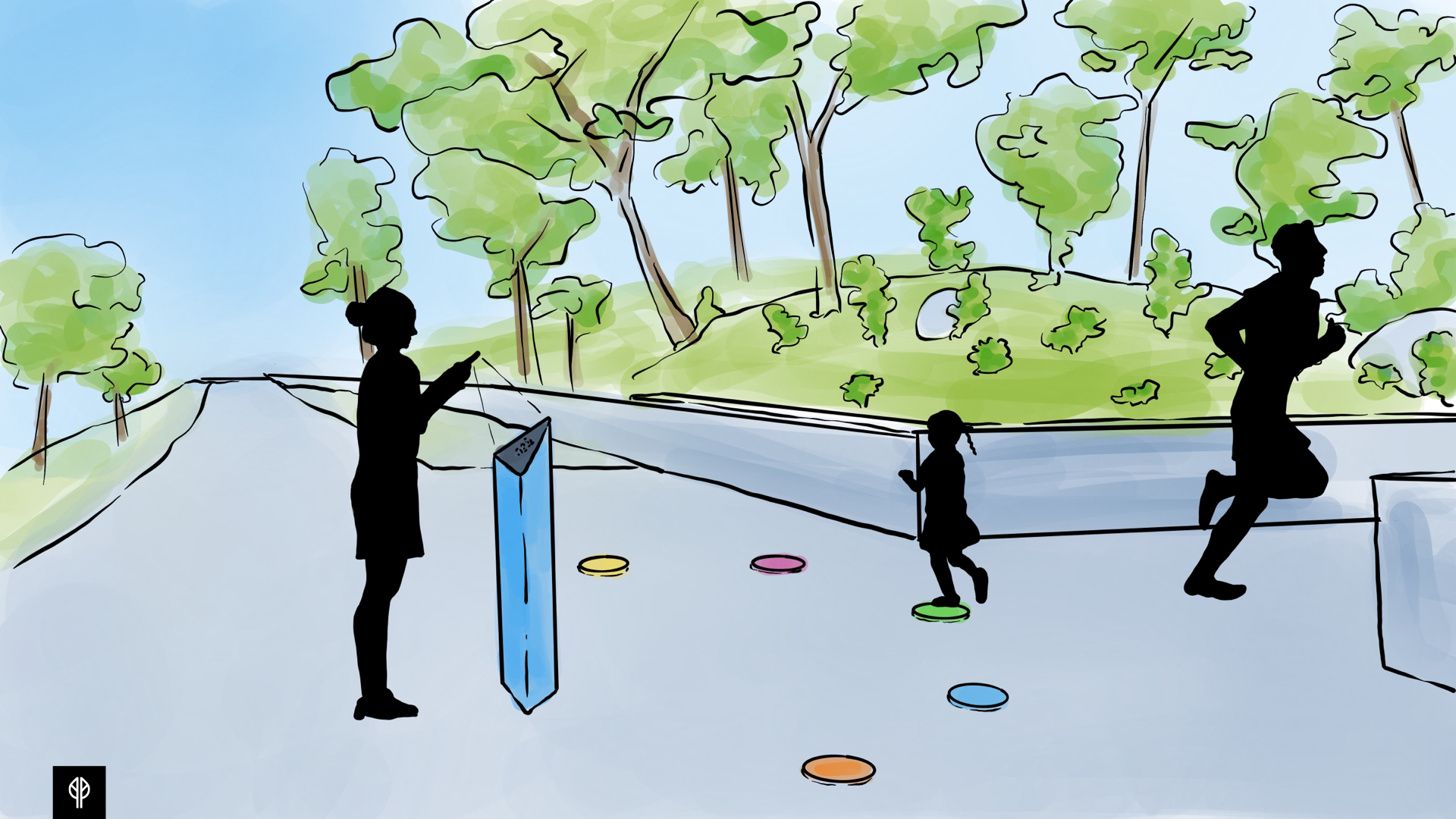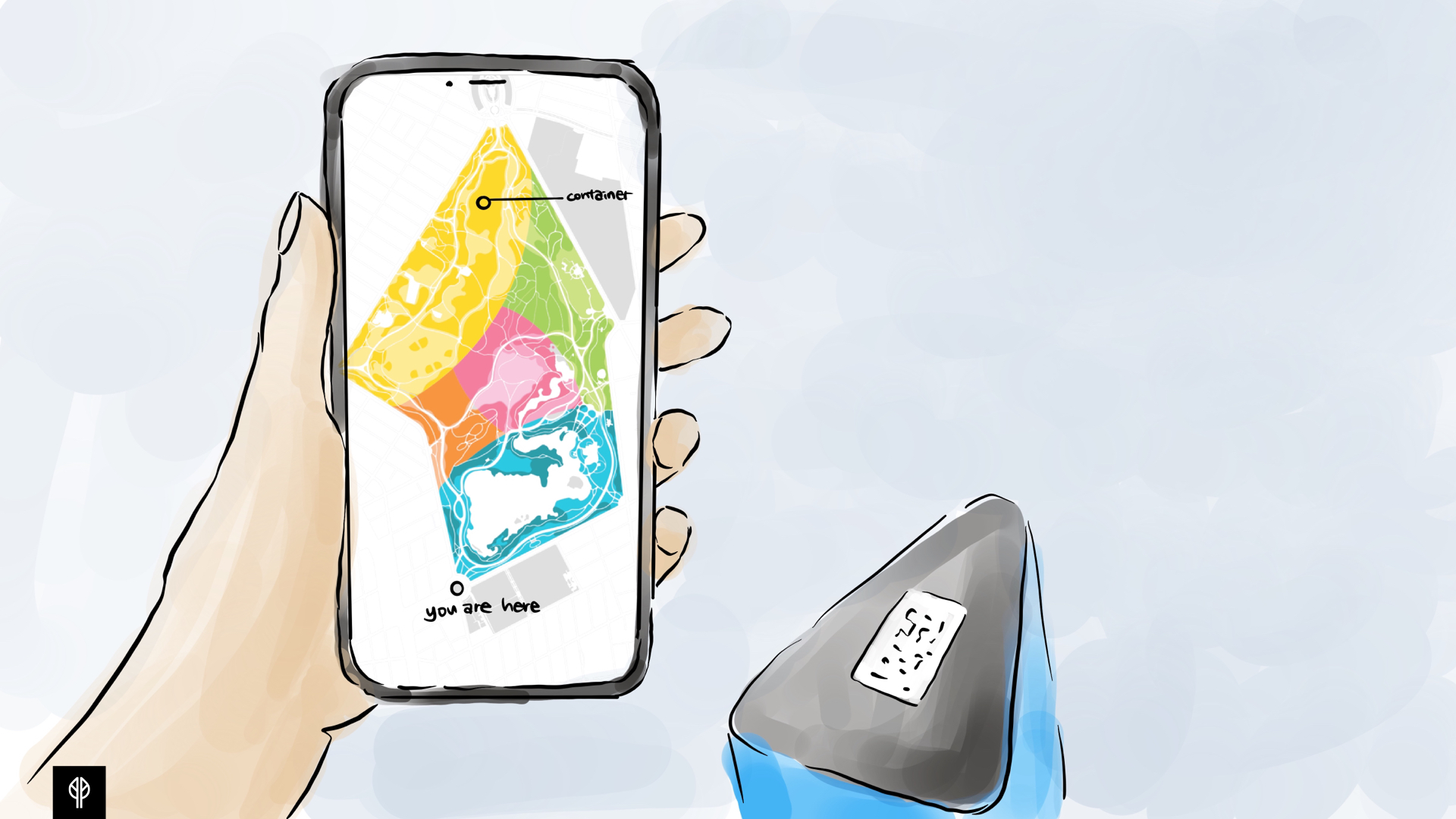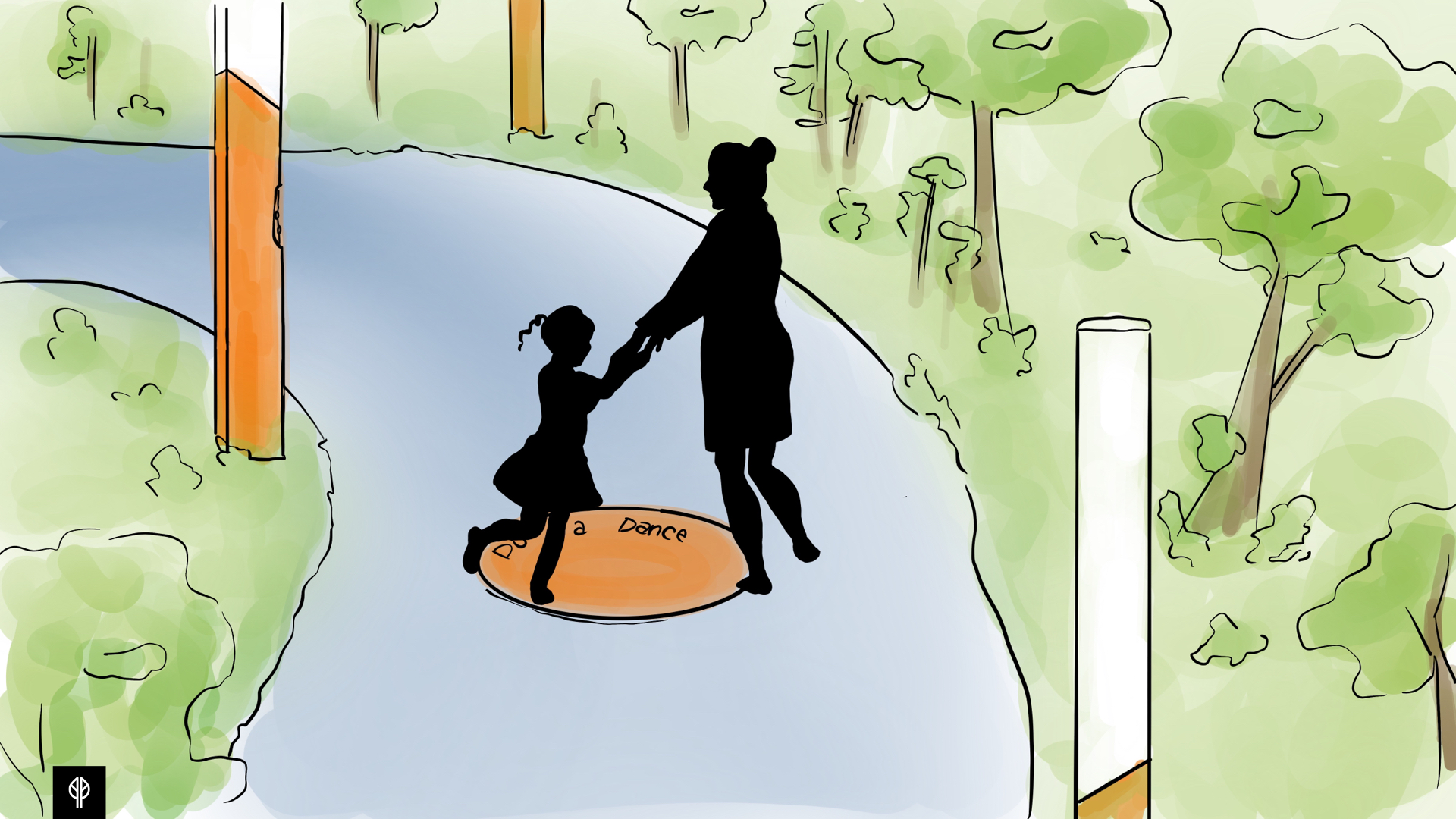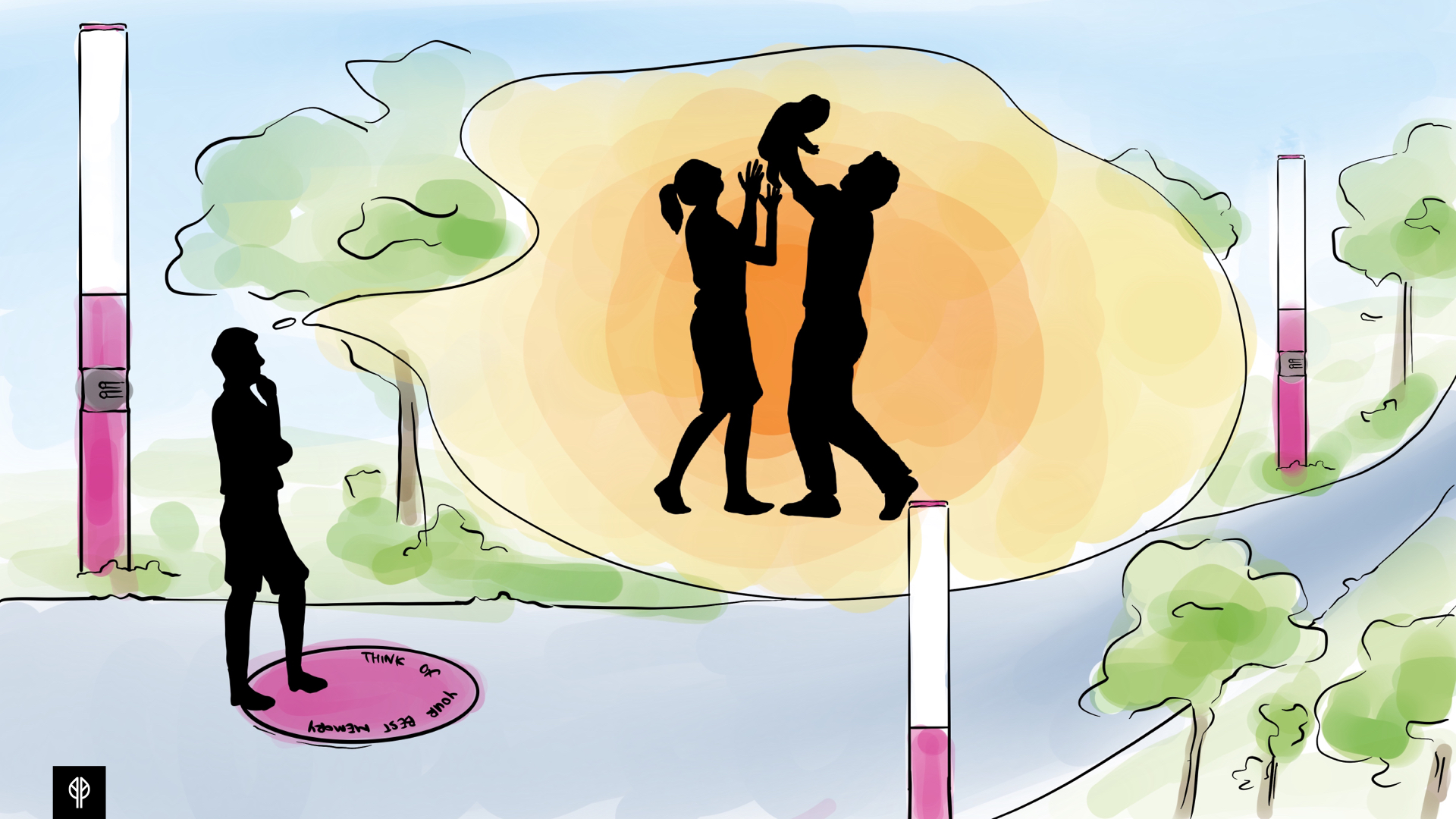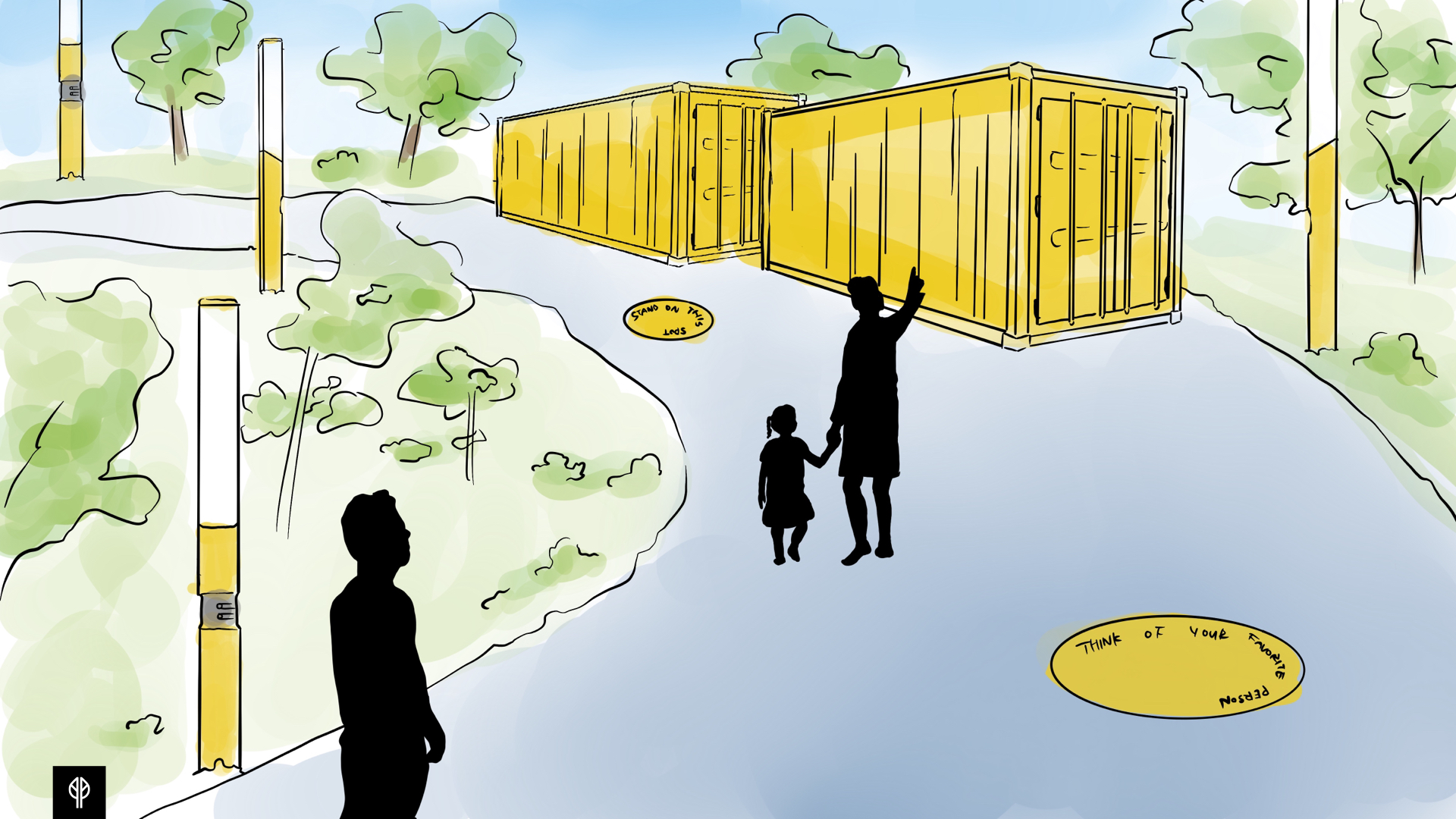 User Experience
First, a mother and a child come to the entry of the park, there is this interactive space discovering where they want to go.
The mother scanned the QR code and access the park web app, which is a companion app that shows you where things are and what's going on in the park.
On their journey of entering different zones, they will encounter these surprise moments on the ground.
For example. they are encouraged to do a little dance
Or, think of their favorite memory.
When they finally reached their destination of containers. They walked closer.
And realized that the containers are a community engagement space. Where there are prompts on them to draw on.